Download and Play Online FnF Mods, we are giving you a direct download link of mods and play online all these mods.
Friday Night Funkin MODs bring additional material and enhancements to FNF, allowing players to have a better gaming experience.
We recommend that you download and install these MODs since they are really easy to use and will allow you to play against new opponents, test new songs, and improve the overall game choices, among other things. Many gamers have leaped into developing their own content for Friday Night Funkin' because the development of the game is sluggish (they are a small crew) and the game is simple to alter.
Download Friday Night Funkin FnF MODs
MODs are a never-ending supply of free material for FNF, as any experienced player knows. Remember that Friday Night Funkin' is a free game with totally legal MODs, thus the files linked from FnFMods.org are unapproved (but legal) reversions or modifications of the original game. 
FnFMods.org compiles the most exceptional FNF MODs so you can quickly locate the MODs with the finest quality and substance. With a few exceptions, the greatest MODs for FNF are those that include at least one new character and a new song, as previously stated. Although changing a Skin in the game has a certain charm to it, what truly matters is being able to access new songs and, as a result, new conflicts that offer us additional hours of gameplay.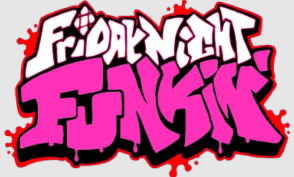 What are the best MODs for FnF (Friday Night Funkin)?
There are currently a few MODs of Friday Night Funkin that have earned a spot among the greatest, and more MODs are slowly making their way into the list. The following are the greatest choices for modifying FNF as of today: The Full Ass BeatStreets Tricky MOD, Fox's Touhou MOD, VS Papyrus Remastered FNF MOD, VS Corrupted Whitty FNF MOD, VS Conner v2.0 Update, VS Lizbert FNF MOD, Times and Tribulations FNF MOD, VS Jordan FNF MOD, VS Merg Full Week, Friday Night Shooting' FNF MOD (v2 + Sprites Rehaul), VS Pumpkin Pie FNF MOD and many more. 
What is a Friday Night Funkin Fnf MOD and what is it for?
Although all of these MODs were chosen for their high quality, it does not rule out the possibility that there are others that are as good. There are so many MODs for FNF that describing them all in a single line is impossible, but we can categorize them and order them according to the functions they include. The MODs uploaded on FnFMods.org may be categorized into the following categories:
SKINS: They are cosmetic changes to one or more characters in the game that don't offer any new functionality. The finest Friday Night Funkin skins are available for download on this category's own website.
WEEKS: These MODs focus on introducing both new skins and new songs to the game, bringing everything together in a new week (or replacing an existing one). They are typically the most sought-after and highest-quality MODs, as they come as near to a FNF update as feasible. This category has some real treasures.
TWEAKS: While there are few MODs in this area, it is necessary to include it since there are a few decent alternatives that bring a long list of improvements to the original game and are extremely fascinating for people who wish to be FNF specialists.
MAPS: These are also unusual MODs. They concentrate on changing the look of the various maps where FNF conflicts occur (the maps are basically a background).
Other Game Cheats