Friday Night Funkin' VS Merg FNF MOD is a new version of the game that introduces Merg as a new character among the game's cast of characters, whom we will meet in a new week of gameplay.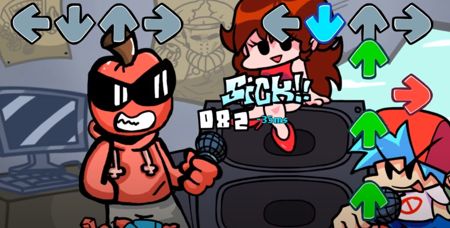 Because the project is still in the WIP/DEMO stage, the MOD does not yet provide all of the material that it intends to provide. As a homage from the developer who developed it, who is a fan of that Youtuber, VS Merg inserts a renowned Youtuber within FNF.
We will be able to enjoy three new songs for the game in the final version of the MOD, albeit it currently only provides us with two of the three songs in its DEMO. The charts are at a low/medium level, and we aren't sure how the third and final song will turn out. The aesthetics of FNF VS Merg are pretty excellent, with a new skin for Merg and a new weak background. The fact is that Merg's (a human tomato) skin is extremely unique, and it is the MOD's visual highlight.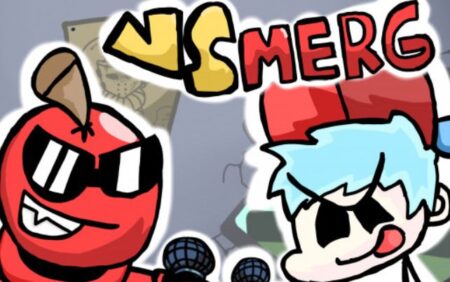 New features of VS MERG FNF FNF MOD (DEMO)
VS MERG FNF FNF MOD (DEMO) now has the following new features: –
For the game, it's a whole new week.
Merg is a brand-new foe.
Three new tracks are available (only 2 available for now).
Background has been changed.
Latest VS MERG updates
The most recent VS MERG upgrades are v0.1 – DEMO.
Download VS MERG for Friday Night Funkin'
Link – Download