VS Omega FULL WEEKs | Times and Tribulations (Download) FNF MOD
Friday Night Funkin' Times and Tribulations: VS Omega FNF MOD is highly recommended, since it is without a doubt the most comprehensive MOD, with more features than any other that have surfaced in recent months.
This MOD not only adds a new character and over 15 songs to the game, but it also includes a lot of supplementary stuff to accompany the major conflicts.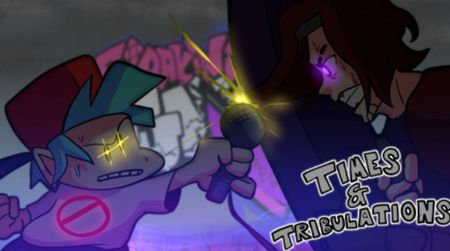 What's Included in Times and Tribulations: VS Omega FNF MOD
Because the MOD has so much material, the easiest way to describe it is to provide a list of all the new features it contains. As previously stated, it is a great MOD in terms of content quality and quantity.
The following items are included in the VS Omega FNF MOD: Mic'd Up Engine style new user interface is highly functional.
There are more than 15 songs spread over all of the game's weeks.
Unlockable accomplishments and a collectible item system. There is a new main character (Omega) as well as six extra characters that appear in some of the songs.
A new VS Omega week has begun, culminating in a final 6-key confrontation.
There are a variety of hidden codes that may be used to access additional tracks.
New skins for all of the game's original characters.
New skins for all of the game's original characters.
New, high-quality cinematics (12 in total!).
As you can see, it's a pretty comprehensive MOD that adds more than an hour of new material to the game when all of the additional songs are included.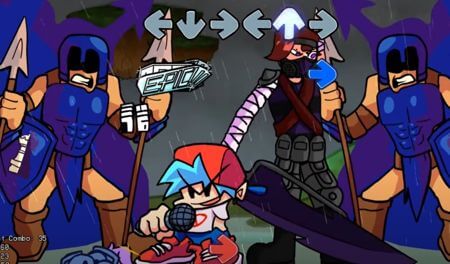 VS Omega FNF MOD (FULL WEEK)
Although there are several unique confrontations, the primary week of Times and Tribulations is VS Omega, which features three excellent songs as well as a special confrontation.
In one of the battles, we'll have to team up with Omega to defeat a battle that has six keys as its major feature, in the style of VS Shaggy.
Latest updates for Times and Tribulations
v1.0.5 (version available on FNFunkin) – Multiple bugs fixed after 1.0.1, 1.0.2, 1.0.3, and 1.0.4
Release 1: First official release
Download FNF Times and Tribulations: VS Omega MOD
Link – Download