VS Papyrus Remastered FULL WEEK (FNF MOD)
Friday Night Funkin' VS Papyrus Remastered FNF MOD is a fresh reversion of the entire aesthetic aspect of VS Papyrus, a MOD that gained a lot of popularity recently. With this rehaul, the MOD has acquired quite a deal of quality, since the prior version looked a little strange.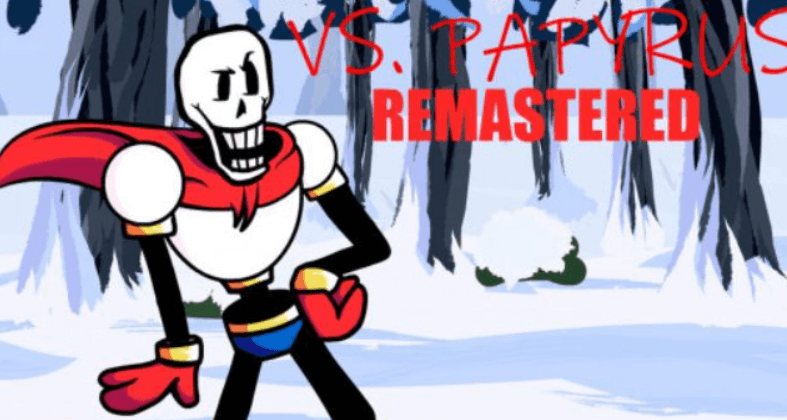 In FNF VS Papyrus Remastered, you can only play a new song, which, although having fun gameplay, is not particularly tough. It's a shame the MOD doesn't have any additional songs, but the one that is accessible is pretty nice. In overall, the new skin and the new "stand" in which GF has been put in VS Papyrus Remastered stand out the most. It also has a new backdrop, although it isn't one of its selling points.
In an FNF MOD, FNF VS Papyrus demonstrates the significance of graphics and aesthetics. The remastering has been done masterfully, and even a single song has left us wanting more. We hope that in the future, a version with additional songs will be released.
VS Papyrus Remastered FnF Mod
Link – Download
VS Papyrus Remastered Features
VS Papyrus Remastered FNF MOD (DEMO) has been updated with the following new features:-
New song
New Papyrus skin
New skin for Papyrus
New background.
Latest updates for VS Papyrus Remastered
VS Papyrus Remastered has received the following updates:- v1.0- Remastered, v2.0- Remastered.